Rosstin - about the Company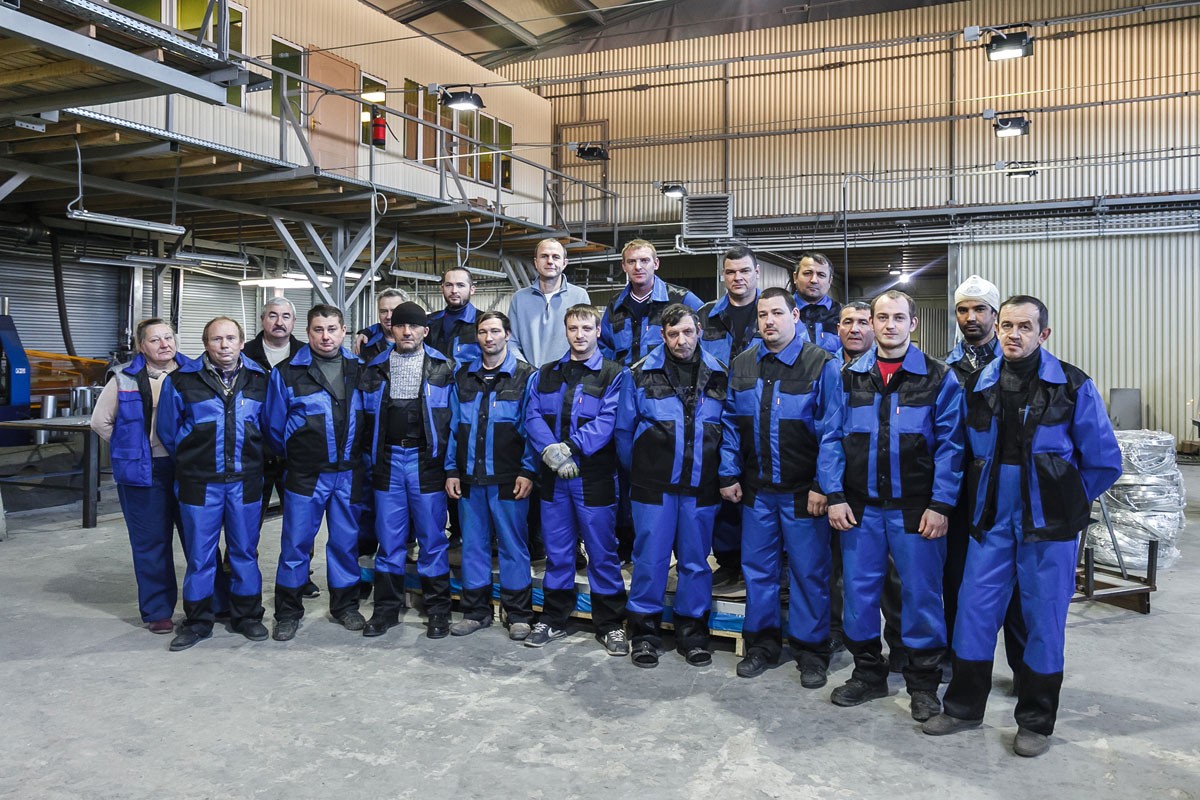 ROSSTin – Russian Modern Technologies and Innovations in the sphere of chimneys, ventilation, building metal construction and products. Production and trading company ROSSTin is a part of FineLine group, which is specialized on designing and building key facilities in the capital and other regions of Russia. It was established in 1998, and for nearly 22 years of activity it has taken a leading position in the domestic market among the founders of gas removing systems and combustion products. Its activity area is manufacturing, installation and repairing of bypass air dusts. In addition, the development and improvement of single-, double- and triple-circut chimneys and associated shaped details is ongoing constantly.
Nowadays, ROSSTin employs experienced specialists who have confirmed high level of professional skills in their country and abroad. Their achievements were clearly demonstrated on the Verona Exhibition in Italy, where the enterprise was the only Russian representative in this area. Thanks to the accumulated experience, the specialists of the company perform tasks of any complexity. Building giants in Sochi and Kaliningrad, Novosibirsk and Petropavlovsk-Kamchatsky willingly cooperate with it.
Raw materials and components
In the process of manufacturing, the company is using only austentic steel grades of high quality, which are selected according to the requirements of the particular project. External contours are made of non-ferrous and ferrous metals, which are declared by customers, and high-performance basalt insulation brands «Rockwool» or «Cerablanket» are used for the sandwich pipes. All equipment is being checked, tested and certified for compliance with the declared parameters. It's purchased only from trusted and reputable suppliers.
Manufactured products
ROSSTin is specialized in the production of coaxial and multi-circuit (sandwich) chimneys of different shapes and purposes. These are the systems of smoke exhaust for fireplaces, stoves, boilers of industrial and domestic use. However, the capabilities of the enterprise also allow producing ventilation and drainage channels of different diameters and complexity, and custom elements for the named structures as well.
Technicl equipment
The company's production base includes modern metalworking equipment of well-known foreign and domestic manufacturers. New methods and innovations are constantly being introduced, which is leading to price reduction and quality increasing of the products. The workshops are producing a wide, constant line of details of standart diameters (60-1600 mm) and custom elements of the required shape, thickness, reliability as well. The production and installation costs are always optimized.
Achievements and custom solutions
All these years the company remains a reliable supplier, which is responsive to market requirements. The presence of bending equipment and laser cutting capabilities allow cutting metals of any shape for the customers in order to create excellent ventilation and chimney pipes. Thanks to the «FuranFex» technology (the use of a "stocking" of a shape-taking channel) repair of problem chimneys is possible without their disassembling. The loss of the channel cross section in this case doesn't exceed 2-3 mm. All applications are executed quickly and with minimal cost. You can get a free consultation and make an order with a friendly manager. Installation and maintenance of structures is available.